Rethinking Education in the Knowledge Society.
[Conference] March 7-10 2011, Zurich, Switzerland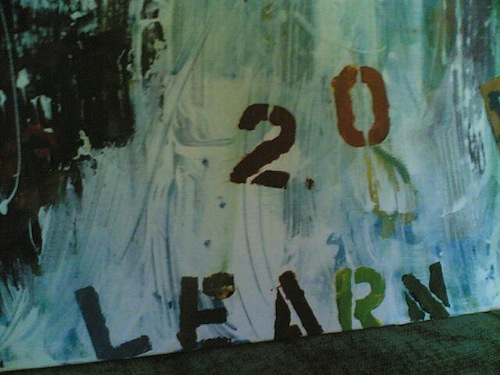 Rethinking education in the knowledge society may come from a range of disciplinary fields. Innovative learning designs are often introduced with high expectations and unrealistic promises to improve teaching and learning practices.
The international Red-Conference – rethinking education in the knowledge society – brings together experts and researchers investigating the field of technology in education. The event will take place at the Congress Centre of the Swiss Federal Institute of Technology of Zurich (ETH Zurich) on March 2011. A complete program will be soon available, as well as information on registration.
Illustration : Aaron Schmit, « Learn », 28.10.2006, Flickr, (licence Creative Commons).
Rethinking education in the knowledge society may come from a range of disciplinary fields. Innovative learning designs are often introduced with high expectations and unrealistic promises to improve teaching and learning practices. The international Red-Conference – rethinking education in the knowledge society – brings together experts and researchers investigating the field of technology in education. […]
« Rethinking Education in the Knowledge Society. », EspacesTemps.net [En ligne], In brief, 2011 | Mis en ligne le 7 February 2011, consulté le 07.02.2011. URL : https://www.espacestemps.net/en/articles/rethinking-education-in-the-knowledge-society-en/ ;